Mission-Net Congress
28.12.11.- 2.01.12
28.10.2011.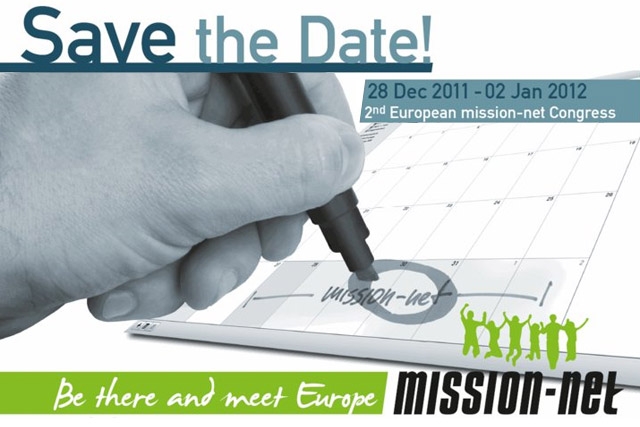 Transforming Our World

You still don´t know what to do next New Years Eve? Why not celebrate it with thousands of other young Christians from all over Europe?

The Mission-Net congress is a gathering of around 3500 younger Christians from across Europe who are willing to consider living a missional lifestyle; those people who are willing to live out their faith everyday and make a difference in their world.

It is primarily aimed at people 16 - 30 years old who want to join in God's mission and follow Jesus Christ. If you are older, of course you are welcome as well!



The next one is December 28-January 2 2011/2012 in Erfurt, Germany.

Erfurt, a city where Luther the Reformer studied the Word of God.

Mission-Net - A piece of heaven… and you can be part of it.




Congress Programm

www.mission-net.org

Print