LEA Vision & Mission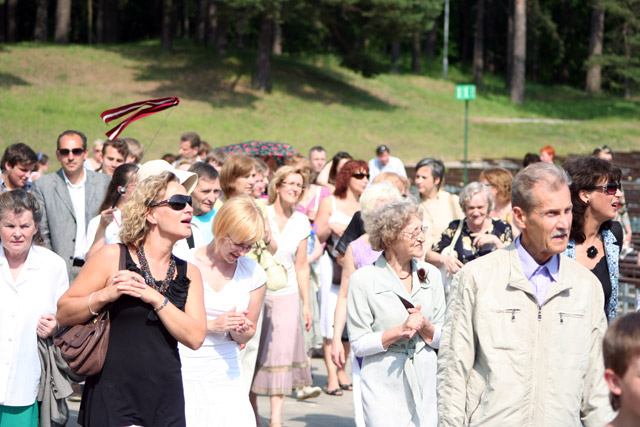 VISION
OUR VISION IS FOR SPIRITUAL REVIVAL IN THE NATION AND PEOPLE OF LATVIA, BY AFFECTING ALL MOUNTAINS OF INFLUECE THROUGHOUT SOCIETY: FAMILY, CHURCH, BUSINESS, EDUCATION, POLITICS, ART AND MEDIA, SCIENCE AND TECHNOLOGY. WE DESIRE THAT ALL CHRISTIANS BE UNITED IN LOVE, AND RELEASING KINGDOM VALUES AND PRINCIPLES IN SOCIETY, SO THAT THE KINGDOM OF GOD WOULD COME AND HIS WILL BE DONE IN LATVIA AS WELL!

MISSION
OUR MISSION IS TO PROVIDE A PLATFORM FOR INTERDENOMINATIONAL UNITY AND COOPREATION AMONG CHRISTIANS IN LATVIA, TO ENCOURAGE MUTUAL UNDERSTANDING AND TO FACILITATE CHRISTIAN INITIATIVES IN SOCIETY, BRINGING KINDOM VALUES AND PRINCIPLES TO THE CHURCH AND TO THE WORLD.
...to live a life worthy of the calling you have received. Be completely humble and gentle; be patient, bearing with one another in love. Make every effort to keep the unity of the Spirit through the bond of peace. There is one body and one Spirit, just as you were called to one hope when you were called; one Lord, one faith, one baptism; 6 one God and Father of all, who is over all and through all and in all. /Eph. 4:1-6/
Print