The Latvija Prayer Network invites, October 6th
28.09.2011.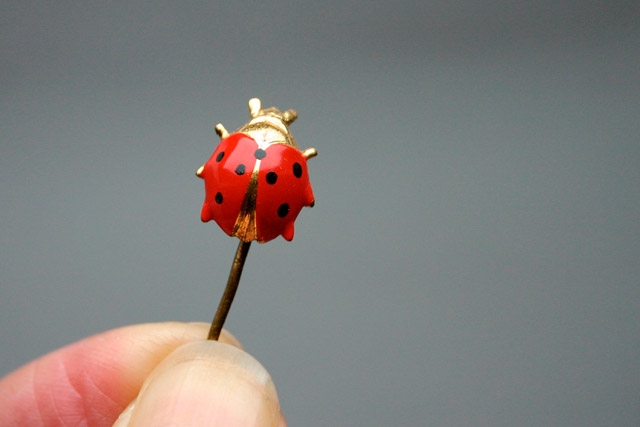 The Latvija Prayer Network invites you(and other leaders in your prayer project)
to a PRAYER LEADERS SUMMIT
on Thursday 6 October 2011 at Morning Star Church, Terbatas street 38, Riga

14:00 Worship time
15:30 Refreshments & Fellowship
If you cannot come to the earlier Worship time,
you are welcome to join us at 15:30
16:00 Prayer Leaders Summit, including:
• Update from Prayer Projects represented
• Vision sharing
• Networking
• Group discussion
• Prayer
18:00 End

The VISION of the Latvija Prayer Network is:
1. To encourage positive and open communication between different prayer projects, helping each one to see that they are part of the jigsaw of what God is doing, not the whole.
2. To provide a focal point for information and resource sharing connected to all aspects of prayer.
3. To facilitate non-stop prayer for the people of Latvia (24 hours a day, 7 days a week) that is both inter-denominational and international.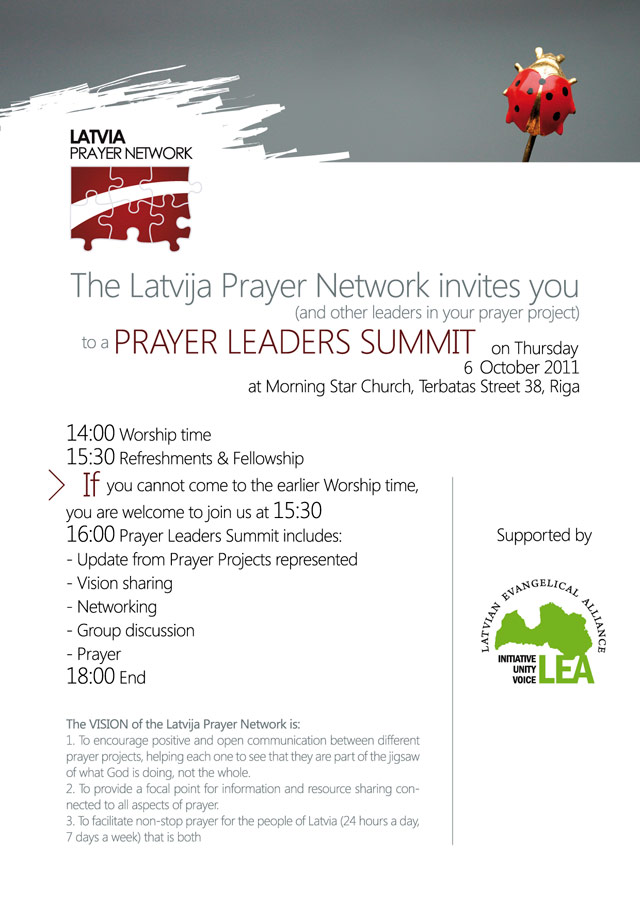 Print