More Than I Ever Dreamed
16.05.2011.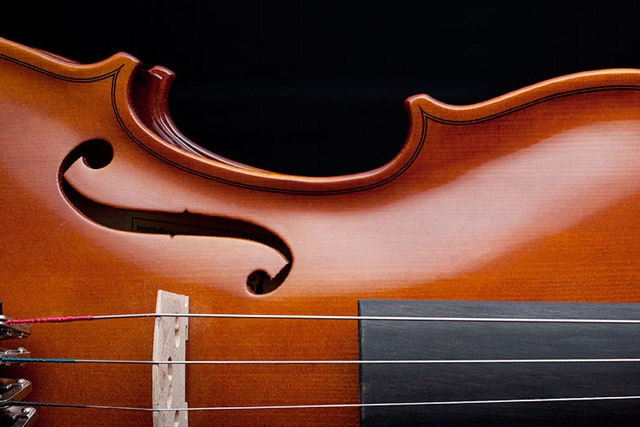 Parnterships with Biola University Bring About Tremendous Blessing for a Latvian Violinist

By Simona Talberga

BOSTON, Massachusetts – My family has always loved music so it was no surprise that I got educated in music since at an early age. Growing up I knew that I would love to play violin professionally in church and other orchestras. But together with my passion for music I also had a dream to deepen my knowledge in theology. This led me to pursue education abroad. Little did I imagine that God would make this reality happen by allowing me to be fully supported while I attended Biola University in Southern California through the generous support of David and Shirley Karnes and others through Bridge Builders International. It was in the summer of 2005 that the late Dr. Clyde Cook, former president of Biola University, visited my country (at the invitation of BBI) and God since then has brought me through an incredible journey of faith in which I have learned that He did not bring me here just to study violin, but for many other life lessons as well.
As I have developed as a musician, I have realized that more than just playing the violin, I want to be able to share my love of music with others, not just on the stage, but also in passing this knowledge on through teaching. I can honestly say that I have never really imagined myself as loving
teaching,
but my years at Biola helped me to develop this passion because I saw it in my professors who nurtured this as they came alongside of me in my learning. In addition to this discovery, my experiences at Biola led me to learn the art of playing chamber music, and how making music is so much more enriching when you can do it with your friends. This has become one of the things that I definitely want to do in the future, besides teaching.

After completing my first year at Biola, I actually anticipated that I would have to go back to Latvia due to the high costs of schooling. However, God had other plans in store for me. Through the generosity of many people from Biola and outside of Biola, He allowed for me to complete my degree in the summer of 2009 with full sponsorship. This was a miracle to me and I was not expecting at all to be able to finish my college education! Through the encouragement of my professors at Biola, I then decided to pursue my Masters in violin, and again, God graciously opened the doors for me to do so. After four years at Biola, I was accepted at the Longy School of Music in Boston, and will be completing my Masters in Violin Performance with emphasis in String Pedagogy in May of 2011. God again did more than I had ever dreamed through people who have been faithful to His calling.

I have grown not only in my musical and professional life through my educational experience, but God has also taught me many life lessons. The Bible classes at Biola were especially valuable to my spiritual growth and the opportunity to play in so many different churches contributed to my understanding of what it means to be a Christian musician. This was in many ways beyond what I had imagined Biola to be, because I thought that my Bible classes would be enough, but I realized that God did not want me to leave my spiritual and musical life separate, but He wanted to show me how they are always intertwined. Recently, however, God has shown me that He also teaches me important lessons even by being in a non-Christian environment, and in a conservatory that is completely foreign to a Christian musician. The comforts of a small private Christian university were no longer available to me, but this taught me that God can use any environment, even those least expected, to mold me into a useful instrument for Him.

God has given me much more than I have ever dreamed of. Through people, through circumstances and through organizations like Bridge Builders International, He has been faithful to me. I know that He has many other plans for me, beyond my imagination, and I look forward to seeing what God has in store for me.


Print