General Assembly of EEA 17- 21 October, 2011
07.04.2011.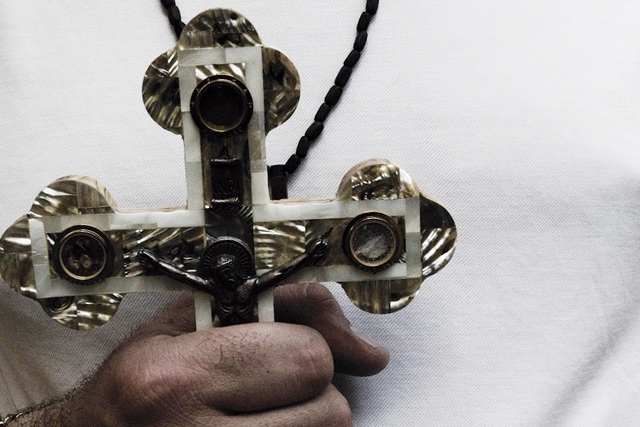 "Living with God in a secular age"
The coming General Assembly of the EEA will take place from 17 – 21 October 2011 in Monbachtal, Bad Liebenzell, near Stuttgart, Germany. The GA will be located in a nice conference centre owned by the Liebenzell Mission on a beautiful spot in the northern part of the Black Forest, accessible through Stuttgart airport and train. Shuttle buses will bring the participants to and from the centre.

The theme of the GA 'Living with God in a secular age' concentrates on a new confidence in the truth of the Gospel, to live and to proclaim it in every corner of society.

It is the first of a three years sequence:
2011: Loving the Lord in a secular age
2012: Loving our neighbour in an individualistic culture
2013: Loving God's creation in a suffering world

The program includes daily Bible studies, plenary lectures, seminars and regional presentations. The GA welcomes delegates from Europe, Central Asia for the EEA members and Associates meeting at Wednesday 19 October. We also welcome young leaders from different parts of Europe, as well as delegates from North Africa.

Arrivals: 17 Oct. 14 – 18 hrs. The GA starts with dinner at 18.00 hrs. Opening service 17 October at 20.00 hrs.
Departures: 21 Oct in the morning. Closing service at 20 October 20.30 hrs.

Costs for this congress from € 275 – to € 375, depending on the facilities, if you subscribe before 1 July. Later subscribers pay € 25,- more. Subscription starts by 15 March. There is a possibility to stay one day longer to enjoy the environment, also to bring your husband/wife (costs: € 255,- as long as enough rooms are available).

General Objectives of GA 2011 - 2013

1. Providing an opportunity for meeting with God and with each other through a retreat, through Bible study, prayer, for being in the Lord's presence and seeking His guidance for the ministry.
2. Providing an improved, efficient platform for contact and communication (network-function) within the whole EEA constituency;
3. Providing an opportunity for strategic leadership development within EEA bringing together needs and resources;
4. Providing a good opportunity for the participants to be trained and to receive a framework for engagement in church and society, presenting useful models, tools for action that can be used in national situations.
5. Providing a platform for information and explanation of a revised Strategic Plan of EEA through acknowledging and accepting the conclusions of the Strategic Task Force.
6. Providing an opportunity for making decisions related to main policy plans and reports (accounts and budget, contributions, strategic plans).
Print