A Gift to LEA!
20.12.2011.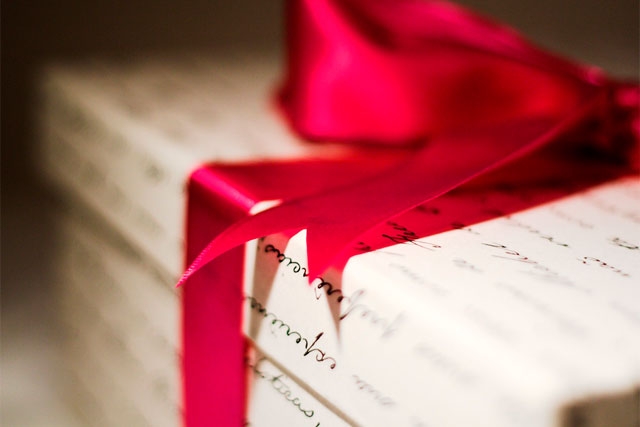 Latvia's Evangelical Aliases' members, Friends and partners in ministry
Through the Grace of God another wonderful year is coming to an end. Another year with new victories, possibly a few small defeats, but those have gifted us with maturity and experience, new contact, partners and project. It has been a year that has gifted us with new dreams, new endeavors and new challenges in our personal lives, our ministries and our work. Very soon this year will close and become part of history for all of us.

For each of us it has been unique and unrepeatable but the greatest gift is that we can once again express our thankfulness to our God for everything and acknowledge that without Him we can do nothings. Only through His grace, love and power can we go forward.

We have faithfully allowed God to use the LEA as a platform and all the Our Father has gifted to us so that God's Kingdom and God's Will would come even more on earth as it is in Heaven into our Latvia, touching all the spheres of influence: business, family, art and media, government, education, technology and science. A special thank you to the LEA team, seen and unseen, who have been selflessly serving during this year.


Events during 2011 that we would like to highlight:

LEA new webpage released: www.lea.lv containing information from throughout Latvia, combining calendars and link to social media networks;
LEA e-newsletter, with the newest information is sent out once a week to approximately 1000 subscribers throughout the country;
Bible Festival 2011 in the heart of Riga from 3-6 August. This was the largest interdenominational event in Latvia. Photo gallery: here;
Together with Latvian Christian Radio as part of the Bible Festival, the Bible was read live for 12 hours for the first time;
Representation at the Riga City Hall Chrisitan advisory council;
Together with local congregations, NGO and the City Hall in Ogre a singing Christmas Tree program was presented for the third year;
Participation at the European Evangelical Alliance 2011 General Assembly;
An interdenominational children's summer Bible school in Ogre, July 18-22. Photo gallery: here;
Representation at the Global Christian Forum in Manado, Indonesia September 9;
Global Day of Prayer as Mežaparks on July 12:
LEA annual conference on April 19.
LEA collaboration partners:
Latvian National Prayer Breakfast 2011;
Mission-Net Congress, 28.12.11.- 2.01.12;
Jesajas61, Kris Vallaton Conference in RIga November 5;
Worship services with Pastor J. Bitner, "Hebrew and Church History" on July 3;
Christian Teacher's Conference on the theme: "Bible principle integration into Education".

Informational partners:
Thirst for God Fast organized by Prayer for the Nation, 2012, 12-14.01;
Prayer Nights throughout Latvian by Prayer for the Nation;
Global Leadership Summit, 11. - 12.11.11;
Interdenominational Prayer Conference 11. - 12.11., The Power of Faith congregation;
Billy Graham Evangelistic Association's Festival of Hope in Lithuania, October 29-30;
History Makers camps for youth;
Ninth annual Sanctity of Life Conference "Be Fruitful and Multiply" Conference organized by Lutherans for Life on October 15.
CBMC-Latvia program on March 28-29;
We continue to believe that God has a special plan when in 2002 Christians from different denominations, with their denominational leaders founded the Latvian Evangelikas Alliance which is a unique interdenominational platform in Latvia. Here brothers and sisters in Christ with diverse and similar callings can grow, encourage each other and work together.

This year the LEA received these new members:

Baptist Bishops Peteris Sprogis became an honorary member;
Zanna Drunese, director of the Baptist Union became leader of the auditing committee;
ICEJ Latvija, Ilze un Maris Saulitis;
Salvation Army Latvia, Peter Baranowsky;
CBMC – Latvia, Andris Ozolins;
"Closer to you", Kaspars Ezerins;
"Children Worldwide Latvia", Kristaps Aboltins;
Roberts Vaitkus, LEA website manager
Publishers "Father's Legacy" Natalija Silina;
Inner healing Ministry "Light in the wrold", Aivars Alksnis;
Ilze Codare, LEA business/professional group leaders;
Nadezda Juksha, LEA president's assistant

We believe and also expect, that God still has many great things in store for Latviam, through unity in the body of Christ's and our love four each other. We pray and in faith believe for a spiritual awakening in Latvia, to be able to experience Isaiah 61 manifestation in every Latvian family.

We heartily thank our members, friends and partners for their trust and support in our joint ventures. We are thankful for your prayers and your financial seeds, for without these two things unfortunately no spiritual project could stand, not even the LEA platform. We thank the members who have paid their annual dues, which are 30 Ls per year.
We will be happy and thankful to receiver your membership dues before the end of the year from those who have not yet forgotten this obligation. We would like to encourage all friends of the LEA to give a Christmas gift and in this way to bless and encourage the LEA leadership team and support what God is doing through the LEA! We thank you in advance for your gifts!

Contributions can be given to:

Latvijan Evangelic Alliance
Reg. No.: 40008071054
Bank: Swedbank, HABALV22
Account: LV91HABA0551004210895
With the notation: Gift to LEA

LEA continues to look for more opportunities to partner with others to further the Kingdom of God in Latvia and will continue to accept new members because there is unity is Power!

Blessings to you and your family this Christmas season,
In Christ's love,

LEA president Vadims Kovalev




LEA vice-president Inga Zinge-Pupina


Print